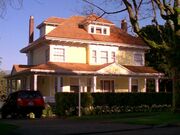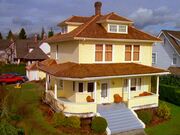 1910 Ezekiel Drive was the address of a building in Seattle. At one time, the Black family lived there. (MM: "Pilot")
Background Information
Edit
In the Holy Bible, Ezekiel 1:8-10 describe a Seraphim while Ezekiel 19:10 reads "Your mother was like a vine in your vineyard planted by the water; it was fruitful and full of branches because of abundant water".
Ad blocker interference detected!
Wikia is a free-to-use site that makes money from advertising. We have a modified experience for viewers using ad blockers

Wikia is not accessible if you've made further modifications. Remove the custom ad blocker rule(s) and the page will load as expected.