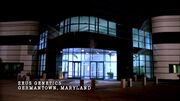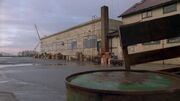 Germantown is a town in Montgomery County, Maryland.
Geography
Edit
Germantown is located near Gaithersburg and Rockville, and is north of Washington, D.C. (TXF: "Gender Bender")
In 1994, Fox Mulder and Dana Scully went to a motel in Germantown to assist the local police in solving a murder. (TXF: "Gender Bender")
Germantown is home a warehouse complex and to the Vacation Village Motor Lodge, a motel Dana Scully stayed at once in 1995. (TXF: "Colony")
Germantown was home to Zeus Genetics, a medical clinic that was experimenting with aliens before it was burned down in 2001 by super-soldier Billy Miles as part of a cover-up. (TXF: "Essence")
Appearances
Edit
Behind the scenes
Edit
External links
Edit
Ad blocker interference detected!
Wikia is a free-to-use site that makes money from advertising. We have a modified experience for viewers using ad blockers

Wikia is not accessible if you've made further modifications. Remove the custom ad blocker rule(s) and the page will load as expected.