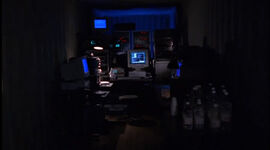 HSWT 780022 3 was the standard ID of a shipping container registered to Hague Shipping.
Inside the shipping container was computer equipment, food, water, and a cot. The computers were connected to the internet.
The computer programmer/hacker known as "Invisigoth," who's real name was Esther Nairn, was hiding out from a rogue AI in this location.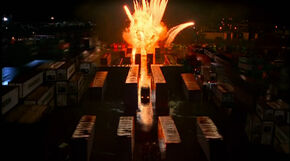 The container was destroyed by the AI using a Department of Defense warbird-grade orbital weapons platform, in an attempt to kill Esther. (TXF: "Kill Switch")