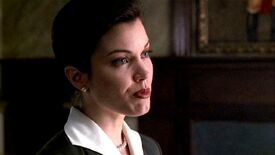 Janet Wilson (played by Bellamy Young) was the defense attorney given the murder case involving Martin Wells in 2000. She was completely unaware of his unusual time travel experience that allowed him to save his wife's life and thus never meet her. Wilson was described as a brilliant attorney. (TXF: "Redrum")
Ad blocker interference detected!
Wikia is a free-to-use site that makes money from advertising. We have a modified experience for viewers using ad blockers

Wikia is not accessible if you've made further modifications. Remove the custom ad blocker rule(s) and the page will load as expected.