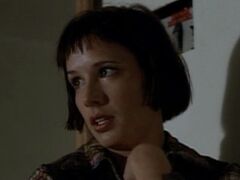 Jessie O'Neil was a graduate student trapped in Mount Avalon and infected with the Silicon based parasite, alongside her partners Peter Tanaka and Jason Ludwig. She attempted to expose Scully to the parasite, but was unsuccessful. (TXF: "Firewalker")
Jessie O'Neil was portrayed by Shawnee Smith.
Ad blocker interference detected!
Wikia is a free-to-use site that makes money from advertising. We have a modified experience for viewers using ad blockers

Wikia is not accessible if you've made further modifications. Remove the custom ad blocker rule(s) and the page will load as expected.