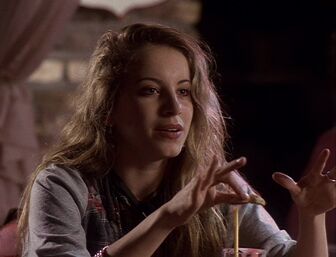 Lalainia Lindbjerg is an actor who portrayed Zoe in the The X-Files television series.
She has had a varied Hollywood career but is better known for her voicework. Most notably she was the English voice of Bulma in the various Dragonball series.
External Links
Edit
Ad blocker interference detected!
Wikia is a free-to-use site that makes money from advertising. We have a modified experience for viewers using ad blockers

Wikia is not accessible if you've made further modifications. Remove the custom ad blocker rule(s) and the page will load as expected.