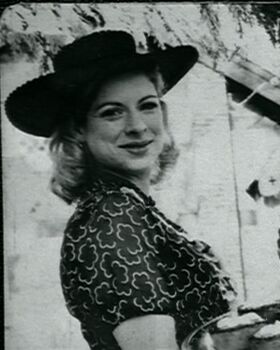 Madame Davos, the suspected Poisoner of Alsace, as last seen in 1944. She sided with the Nazis in the border region of Alsace-Lorraine, a place which has always showed loyalty to both Germany and France.
She used her talents in baking to poison over 20 members of the French resistance. The last was the prefect of Verzenay, murdered just before the arrival of the Allies.
This baker had an affair with a Nazi officer and gave birth to a son. As she went into hiding due to her crimes, she was forced to send her son away with the retreating German army to Berlin. She was never found until over fifty years later as Frohike, Byers, and Langly unraveled the history.
Ad blocker interference detected!
Wikia is a free-to-use site that makes money from advertising. We have a modified experience for viewers using ad blockers

Wikia is not accessible if you've made further modifications. Remove the custom ad blocker rule(s) and the page will load as expected.