Manitou
Talk

2
2,426pages on
this wiki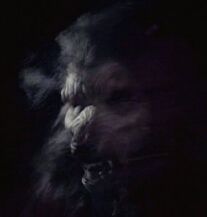 The manitou is an evil spirit in Algonquin lore that is capable of changing a man into a beast.
If one is attacked by a manitou, they become one. The manitou overcomes a man during the night, and not just during a full moon like the werewolf. When the blood lust of a man becomes uncontrollable, the manitou turns the man into a full, ravenous wolf-like creature. This cycle begins every night until death.
Several members of the Trego Native American tribe carry the condition through bloodlines.
In 1994, Joseph Goodensnake, one of them, transformed into this beast and in that form did attack Lyle Parker, a settler and son of a farmer in the area. Caused by this "infection" he himself later attacks his own father, Jim Parker.
Appearances
Edit