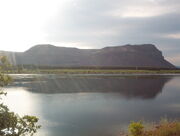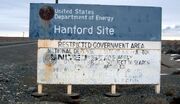 Mattawa
is a small town in the state of
Washington
. It is in the
Saddle Mountains
, on the banks of the Columbia River, sandwiched between the
Yakima Training Center
, a United States Army training center, and the
US
Department of Energy
Hanford nuclear power plant.
In 1994, residents in Mattawa reported seven UFO sightings in a single night to various UFO hotlines. According to UFO Partygoers in Mattawa, the next night many UFO's had been seen hovering over the Hanford Power Plant.
Appearances
Edit
Ad blocker interference detected!
Wikia is a free-to-use site that makes money from advertising. We have a modified experience for viewers using ad blockers

Wikia is not accessible if you've made further modifications. Remove the custom ad blocker rule(s) and the page will load as expected.