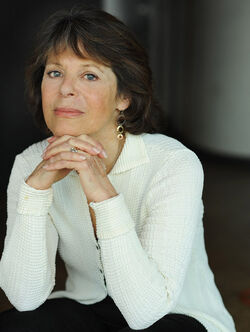 Sheila Larken (born on February 24, 1944 in Brooklyn, New York, USA) is an American actress and psychologist born in Brooklyn, New York on February 24, 1944. She is also the wife of X-Files writer and director R.W. Goodwin. She played the character of Margaret Scully, Agent Scully's mother, in the X-Files series.
External Link
Edit
Ad blocker interference detected!
Wikia is a free-to-use site that makes money from advertising. We have a modified experience for viewers using ad blockers

Wikia is not accessible if you've made further modifications. Remove the custom ad blocker rule(s) and the page will load as expected.