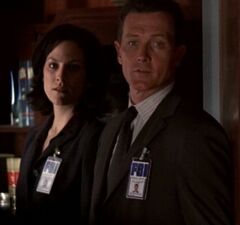 Special Agent is an FBI title (TXF: "Fight Club"). In FBI hierarchy, it is below the ranks of Supervisory Special Agent, Section Chief and Special Agent in Charge. Special Agents are occasionally referred to as Agents.
"Mulder? Where are you?"
This article is incomplete. You can help the X-Files Wiki By expanding it.