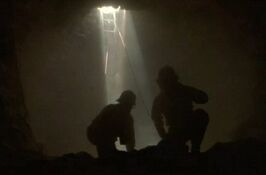 T.C. was a firefighter and officer of Blackwood County Fire Department.
In 1998, T.C. was lost during a rescue attempt to retrieve a missing boy, named Stevie, from a cave. Initially, Fire Captain Miles Cooles sent T.C. and an officer named Danny into the cave. However, Cooles soon lost all radio communication with both T.C. and Danny. (The X-Files Movie)
T.C. was probably the initials of the fire fighter and not his entire name. This character was played by T.C. Badalato.
Ad blocker interference detected!
Wikia is a free-to-use site that makes money from advertising. We have a modified experience for viewers using ad blockers

Wikia is not accessible if you've made further modifications. Remove the custom ad blocker rule(s) and the page will load as expected.