HAPPY BIRTHDAY HAPPY BIRTHDAY HAPPY BIRTHDAY HAPPY BIRTHDAY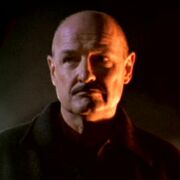 Terry O'Quinn (born July 15, 1952, Newberry, Michigan, USA) is a prolific television and movie actor.
He is good friends with Chris Carter and, as such, has appeared in many of Carter's television shows, including The X-Files and Millennium. O'Quinn portrayed John Locke in the television series Lost, Admiral Erik Pressman in Star Trek: The Next Generation and most recently appeared as the character Arthur Manchester in Falling Skies.
External Links
Edit