Welcome! I am the founder of this site, which was created on July 16th 2005.
I am also an Administrator at Memory Alpha (a Star Trek wiki, where I am known as Defiant). I am also a registered member of The Star Wars Wiki (where my username is Emperor), The Lord of the Rings Wiki (where I am Gandalf The Black) and The Great Machine (a Babylon 5 wiki, where I am known as Babylon 1).
Deleted Scenes
Edit
Deleted scenes available on The X-Files DVDs.
1. "Pilot" - Scully's boyfriend, Ethan Minette, at work in a television studio, talking with Scully before she leaves Washington D.C. for Oregon.
2. "Pilot" - Scully and her boyfriend lie together in bed, after Scully has returned from Oregon, as she receives a phone call from Mulder.
1. "Sleepless" - The introduction of X, as played by Natalija Nogulich, with commentary from producer Paul Rabwin.
2. "3" - Kristen Kilar talks to a fireman played by Brad Loree.
3. "Humbug" - Mulder and Scully are served by a hermaphrodite waitress played by Denis Simpson.
4. "Anasazi" - The Thinker is captured.
TXF Season 3 (virtually all with commentary by Chris Carter):
1. "The Blessing Way" - Looking for comfort, Scully visits her mother, Margaret, and the two women are joined by Melissa Scully.
2. "Clyde Bruckman's Final Repose" - Mulder tells Scully that he wishes for a genuine psychic.
3. "The List" - two consecutive scenes, regarding Napoleon "Neech" Manley being sent to the electric chair.
4. "Revelations" - Mr. Kryder talks to Mulder and Scully about Armageddon
5. "Avatar" - in Assistant Director Walter Skinner's office at the J. Edgar Hoover FBI Building, the Cigarette Smoking Man threatens Skinner.
6. "Avatar" - Skinner visits his wife in hospital, talking to a doctor about her condition (without commentary). I love u mulder this is cgirl miles (chelsea tooms) I loved playing the enemy it was really fun. I hope you enjoyed acting with me and Douglas Hutchison.
Images for Future Use
Edit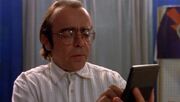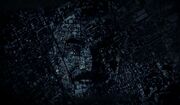 Main and Regular Characters played by Guest Actors
Edit
Frank Black: young Frank Black - "The Curse of Frank Black", "Midnight of the Century", "Seven and One"
Emma Hollis: young Emma Hollis - "Closure", seen in pictures in "Darwin's Eye"
Transcripts
Edit
Episode transcripts can be found here.
Scripts & Early Versions
Edit
My Scripts
Edit
I have scripts of the following episodes of The X-Files:
Information Gathering
Edit
Homes of Main Characters
Edit
Skinner's Assistant
Edit
FBI in Each Series
Edit
The X-FilesEdit
MillenniumEdit
The Lone GunmenEdit
Timeline of The Lone GunmenEdit
The X-Files: I Want to Believe, Director's Cut
Edit
Changed Sequences
Edit
Agent Bannan attack sequence
Scully crying in her office
snowplow driver watching as FBI discover buried block of ice
lengthened Christian Fearon's surgery scene
longer shot of Agent Bannan's head, different Dakota Whitney death scene
lengthened Mulder's first exploration scene, returning to the "crime scene" (he sees tape)
climax
Breakdown of Alterations to Climax
Edit
three added shots of the bald abductor's transplant operation, before Mulder's dog attack
during the dog attack, a panning shot of Cheryl Cunningham and, moments later, an exclusive closeup of her neck being cut
a long panning shot showing the bald abductor and Cheryl, immediately before Mulder looks through a dirty plastic curtain into the compound
Mulder confronting the abductors is different - an exclusive shot of Mulder entering the compound, another showing the doctors at work over the bodies, the next shot is longer with Mulder first quietly saying, "Stop what you're doing"
when he sees Agent Bannan's breast, it's NOT covered with leads
a shot of him reacting to it is included, as is a shot of the Russian doctor nearing him and Mulder asking "Are you gonna do what I say?" then the next shot is longer, too, including the doctor at the start
the shot of the bald abductor's head is longer
two shots of the 2nd Abductor dragging Agent Bannan's body through the snow have been added and then another of him coming for Mulder's unconscious body
a longer shot of Agent Bannan's body later lying on the ground
a longer closeup shot of the 2nd Abductor moving the body, with a similar but different shot of the 2nd Abductor after this
a different shot of Skinner - he now says "Maybe I can Google it" and then looks down at his cell phone - immediately after Scully opens the mailbox & says "Bellflower Road"
a longer shot of the 2nd Abductor putting one of Agent Bannan's limbs into a bag
a longer shot of the Russian doctor slicing Cheryl's neck open, moments before Skinner arrives
an exclusive shot panning from the bald abductor's head to Cheryl's frozen body, in a cut away from Skinner looking at these things, and then saying "My God, what have you done?"
a longer shot of Cheryl Cunningham lying frozen, after Scully enters and says, "Oh, God!"