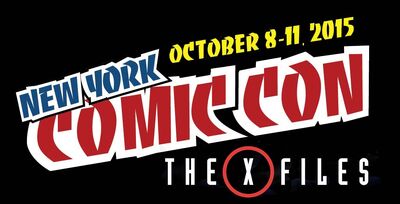 On October 10th, New York Comic Con attendees will be privy to the first new episode of X-Files titled "My Struggle."
Following this exclusive preview there will be a Q&A with creator Chris Carter and star David Duchovny.
The miniseries will officially premiere on FOX on January 24th, 2016.[1]
References
Ad blocker interference detected!
Wikia is a free-to-use site that makes money from advertising. We have a modified experience for viewers using ad blockers

Wikia is not accessible if you've made further modifications. Remove the custom ad blocker rule(s) and the page will load as expected.